Gcina Mhlophe Inspires Creative Writing Students (Plus: Watch Mhlophe Perform at Poetry Africa)

Legendary storyteller, poet and activist Gcina Mhlophe visited the Durban University of Technology last month where she shared pearls of writing wisdom at the 3rd Writing Competition organised by the DUT Writing Centre.
Mhlophe, who facilitated a workshop with the finalists and was the guest speaker at the awards ceremony, spoke about the importance of writing in your mother tongue.
Read the article:
The prominent Mhlophe told the attendees that, "when they write they write in their mother tongue languages". "Each and every time as a writer you must use the language you are good at, do not try to write in the language that you are not comfortable with. People must write about something they know well and something that they have experienced," Mhlophe said.

Siphesihle Mthethwa who is an aspiring poet and DUT student said, "To be in the same room as she (Mhlophe) is a privilege. I am inspired by all her writings and the way she does her thing, it is a wonderful experience to meet her today."
The 19th Poetry Africa Festival started today, with an exciting line-up of local and international poets.
Vanguard shared a video from 2010 when Mhlophe performed at the 14th Poetry Africa Festival. "Let's play with an old poem … the weather outside calls for it," Mhlophe says, before reading "Sometimes When it Rains".
Watch the video: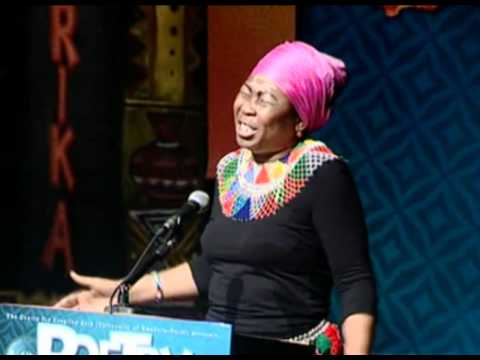 Book details