Video: Steven Friedman and Mazibuko Jara Discuss the Teachings of Harold Wolpe
Steven Friedman and United Front (UF) national secretary Mazibuko Jara recently engaged in a rigorous debate around Friedman's latest book, Race, Class and Power: Harold Wolpe and the Radical Critique of Apartheid.
Race, Class and Power focuses on the life and work of Harold Wolpe, a radical scholar and anti-apartheid activist who became a symbol of alternative action in the 1960s. Friedman will also be talking about his book at the South African Book Fair this year.
Jara served as the chairperson of the Harold Wolpe Memorial Trust, until it had to be closed down for financial reasons, but says that the organisation continues to engage in intellectual projects.
In the Dispatch Dialogue, Friedman quotes Wolpe on the democratisation of ideas and the role of academics: "It's the job of the intellectual who's attached to a movement to tell the leadership of the movement how society is working."
Friedman and Jara discuss the alternative methods of governance as proposed by Wolpe, among others an "organised community-based mass movement" that will empower everyone, not just the political elite.
Read the article, written by Msindisi Fengu, and watch the video:
Questions were asked from the floor about the alliance's trajectory, race and class relations and the relevance of marxist political theory in South Africa.

Friedman said he did not think the ANC would be able to change its course.

"I doubt that is capable of happening until the ANC is out of power because I cannot see the ANC in power reinventing itself. There are too many hands in too many goodies."

He said new people had been absorbed into the elite, but exclusion which existed before 1994 still exists.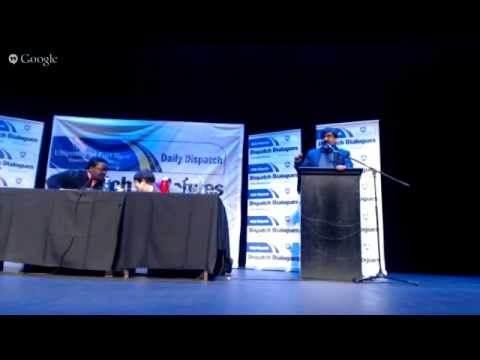 Also read:
Book details