Excerpt from Bra Gib by Rolf Solberg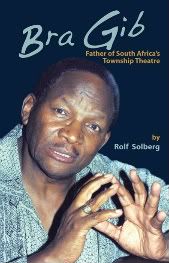 UKZN Press shared an extract from Bra Gib: Father of South Africa's Township Theatre by Rolf Solberg. This book chronicles the life of Gibson Mthuthuzeli Kente and how he changed the face of African theatre.
Read the extract which includes the first two chapters describing Kente's upbringing and his early plays.
Book details